How are you doing in your business? What is working?
What's not working?
Are you experiencing: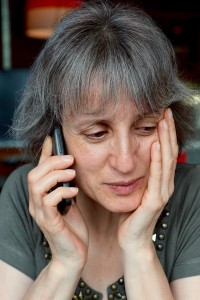 Difficulty finding clients or getting them to talk with you?
The frustration of the Income Roller Coaster with no end in sight?
The fear of having to go back to a day job you'll hate?
The fear of failure, struggle or just not feeling good enough?
Or are you on your way but need to gain some major momentum?
Are you getting where you have wanted to go? 
If not, I'd love to offer you a super-valuable free gift. Let's get on the phone together and really take a look at what's going on in your business. So if you are:
A coach (any kind)
A holistic or medical practitioner
A solopreneur or very small positive-impact business
AND, if you are also:
Wanting to make a bigger difference in the world
Committed to making your business work
Willing to do what it takes to create change
Spiritually open and/or serving from the heart
Able to take direction, do the work and follow through
Ready to finally have the thriving, change-making practice you've always wanted
… then let's talk. 
Does that scare you a little, thinking about talking about how your business isn't working? If so, that's great! Why? Because on the other side of fear lies a breakthrough waiting to happen! Seriously, every time I've grown personally or professionally, there's been a fear involved, and that's true of every client I've ever worked with as well. 

So if you're ready to face that fear and experience that breakthrough, please fill out the questions below and we'll set up a time to talk.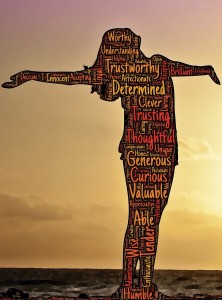 In this complimentary Business Clarity Strategy Session, we'll work together to:
Uncover what's going on for you and define some of the things that aren't working
Discover what your vision for your business is
Clarify the obstacles that are stopping you from experiencing that vision
Create a plan to move you powerfully forward from where you are to where you want to be
Give you some step by step actions you can start working with today
You'll come away from your session feeling more engaged, clear about your plan and energized so you can start making positive changes right now. 
So why wait? The call is free, and every day you wait, you're not serving more and more people who need you, you're not making the money you deserve, and you're not doing what you were put on this planet to do. How is that making you feel? With one simple phone call, we can change all that. 
So let's get your time scheduled. Please answer the following questions:
(I know it's a lot of info, but this allows us to make the most of the time we have together. Just skip anything you're not comfortable sharing)
Create your own user feedback survey
Or you can complete the following information:
What is your name?
What is your phone number and email?
What is your business?
How long have you been in business?
What is your biggest obstacle?
Where would you like to be in your business?
What would having support to get you there mean for you?
Are you willing to invest in yourself and your business?
What is your current income level? (Monthly or annually)
Where would you like your income to be a year from now?
What is your current plan to get you there?
Anything else I might need to know in order to support you?

That's it! Just copy this into an email with your answers and send to: jana @ createyourdreampractice.com (please remove the spaces around the @). I'll email you back to set up your time. 
I'm looking forward to connecting and seeing how I can help.
Warmly,
Jana
PS: Remember, if you continue to do what you've been doing, you'll keep getting what you're getting now. If that's not enough, if you want more than this from your business, sign up right now.
PPS: There is nothing to lose. Worst case, you get some ideas for growing your business. Not bad, right?
J.
As a Coaching Skills & Business Coach for several international schools and organizations, as well as working with private clients, Jana brings her 35 years of business experience in both local and online marketing to the trainings she does. Her expertise in creating clarity, connection, community and clients is paired with a background in Public Relations, Marketing, Social Media, Enrollment Conversations and other aspects, both relational and technical, of business which allow her to coach business owners to succeed with integrity. She is Vancouver NAPW President and Vancouver Holistic Chamber of Commerce President. She is a leader and trainer within the Evolutionary Business Council, an invitation-only international mastermind of thought leaders and visionaries. Jana is available for international and local speaking opportunities, workshops and business trainings and is a published author. She is also a Board Certified Health and Nutrition Practitioner, Certified in Hypnosis, Yoga/Restorative Yoga, and is an EFT, Meditation & Stress Relief Trainer. Her personal mission is to help clients get out of struggle and start really thriving so they can bring their true gifts to the world.  A portion of all income from this business is donated to various animal and wildlife preservation charities. Always has been, always will be.
Jana E. Beeman Create Your Dream Practice www.createyourdreampractice.com    jana @ createyourdreampractice.com 501 W. 16th Street – La Center, WA 98629 (360) 263-5800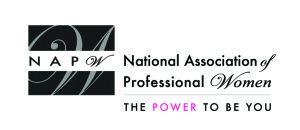 Disclaimer: The contents of all presented programs are based upon the opinions of the author unless otherwise noted. The information provided is for entertainment purposes only. Every effort has been made to portray all services, programs and products accurately. There is no guarantee implied that others will experience the same results as the owner or any featured clients. Success in any program is the personal responsibility of the purchaser.